Thanks so much @heinzkabutz for bringing so many friends together on Crete for the @JCreteUnconf!
On the 4th day of JCrete I went to a discussion about ORM, the pros and cons of a very generic relational models with those guys:
It's about ORM at #Jcrete. Usual suspects I guess. @gunnarmorling @TobiasFrech @KateStanley91 and @SanneGrinovero just entered. pic.twitter.com/n1uUewSd27

— Michael Simons (@rotnroll666) July 20, 2017
learned about Learys Theory or Learys Rose by Kees Jan Koster' which was really great: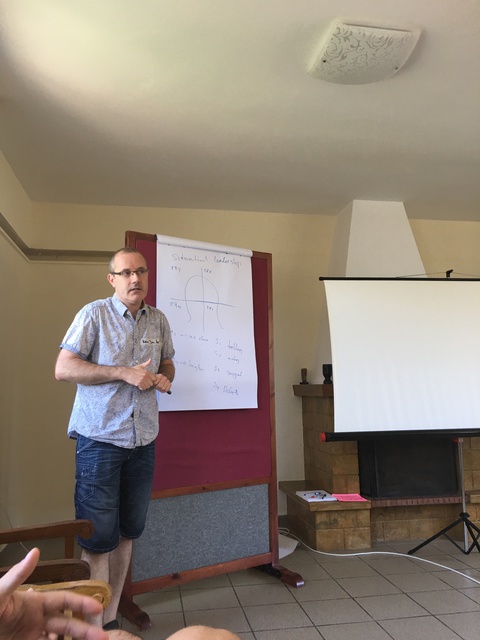 and then went to a group of mostly German anonymous UI testers. Hint: Many people want UI test, most don't have them. Its still a hard problem, especially on the desktop.
The final summary ended up with a new definition of done, session where I discussed are highlighted: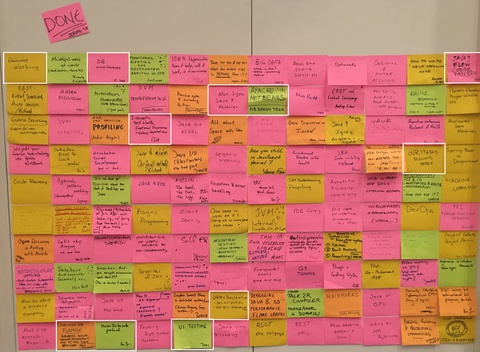 After lunch with Ulf and @ch4inl3ss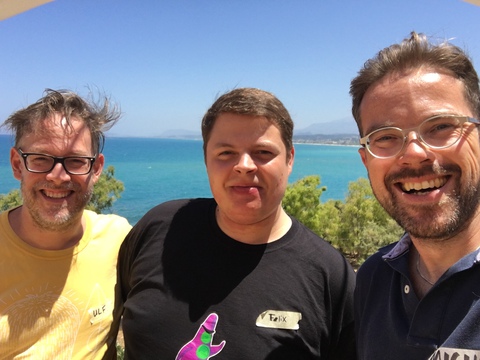 I took of with Zhen and @ChVest from @Neo4j and @GerdAschemann to Elafonissi-Beach: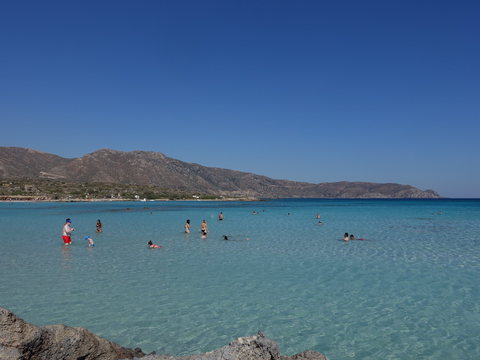 and even had a beach-selfie with my friend @starbuxman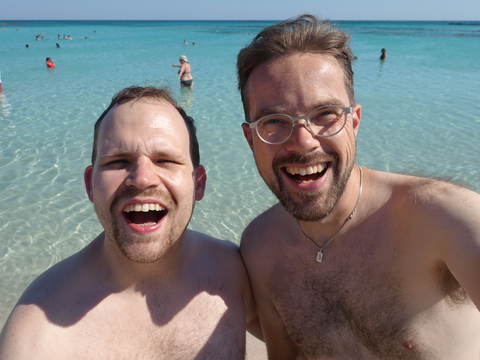 The evening BBQ party was super awesome, with live music coding, live music and more.
Saidly, it's a wrap-up. #JCrete has been great and I learned many new things. I hope I could contribute as well. Its fortunate to have a job in such a great community: